How to connect cameras
to vCloud.ai via Bridge
The simplest and safest way to connect any camera.
In just 2 minutes.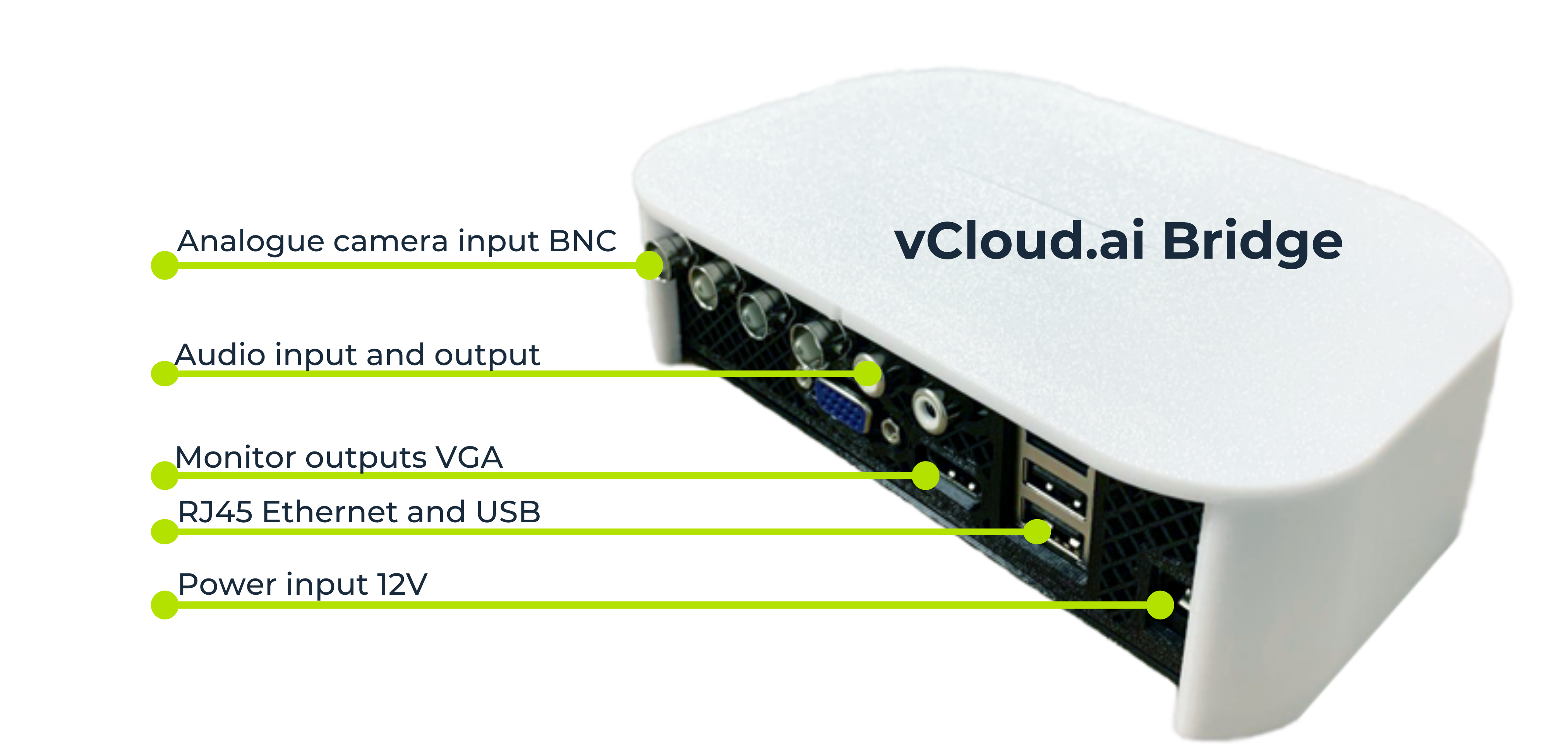 Characteristics
Description
Operating System
Linux
Supported cameras
4x Analogue or 8x IP (1080p@25fps)
Video recording
NO
Video protocols
ONVIF, RTSP, HikVision, Dahua
Audio codec
G.711A
Localization
English, Russian, Arabic, French, Polish,
Romanian, Hungarian, Italian, Czech
Dimensions, mm
16.5x11x4.5 (850g)
Power supply
DC12V, 2A
Operating temperature
0 - +55
Warranty
3 years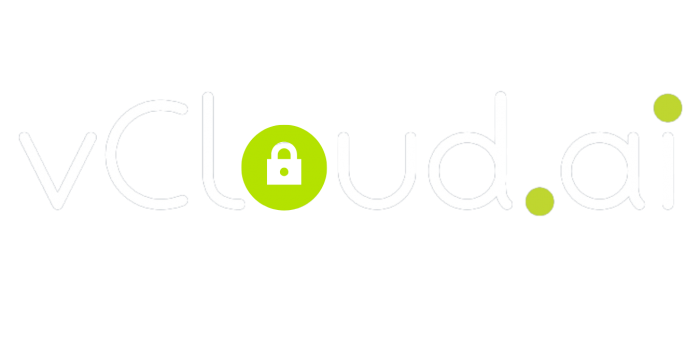 Privacy and security
We design vCloud.ai technologies to protect your
privacy and give you control over your information.
Your confidential video footage is fully encrypted
and protected with industry-leading security.