Video analytics that augments security
with new impressive capabilities
Powerful add-on analytics tailored to specific jobs. AI-enabled.
Developed for all security needs. For better business decision-making.
Once built, your video surveillance system can be infinitely personalized over time.
License Plate Recognition
Vehicle license plate recognition, car make, model, colour and direction recognition.
Vehicle Traffic
Vehicle traffic intensity statistics calculation. Indicates the number of vehicles.
Face Recognition
Face detection and comparing with the predefined lists of people. Estimates the age and gender of the detected person.
Human Traffic
Human traffic intensity statistics calculation. Indicates the number of people in the room.
Crowd Detection
Detects a crowd of people. Indicates the number of people.
Object Detection
Detects people, pets, vehicles, bicycles, bags.
Heatmaps
Generates heat maps based on motion.
Motion Pro
Set of motion-based detectors: line crossing, loitering, intrusion, abandoned object.
Stay connected.
Anywhere you are.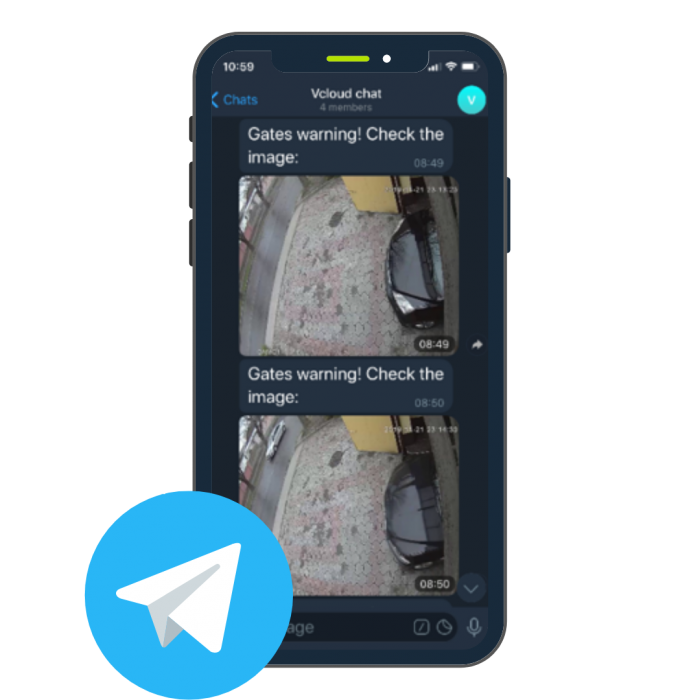 Robotise high-volume, automation-ready processes.
Pre-define the events of your interest and get timely notifications right in your Telegram app. Your alerts are filtered out via neural filters to let you avoid false notifications. Now all your events are in one chat. Add more stakeholders to a group chat and react to the events teamwise.
Contact vCloud.ai team for a free-of-charge consultation
AI
Technologies that get you to new heights of security and performance. AI-powered vCloud.ai solutions augment business decision-making, creating intelligent insights that help you to surface and solve previously unseen issues.
Learn what`s new
About vCloud.ai
vCloud.ai is a developer of Cloud Video Surveillance System (VSaaS), Video Analytics and Video Management Software, founded in 2019, UK. vCloud.ai today is an international team of experienced professionals who develop advanced video surveillance solutions, revolutionize the user experience and transform the concept of traditional video surveillance.
Find the nearest office