Your cloud
video surveillance
Packaged and delivered as a service.
For you to remotely store, manage, record,
play, and monitor CCTV footage.
In the cloud.
It's secure and intelligent.
Artificial intelligent.
Multitasking
Video analytics
License Plate Recognition
Vehicle license plate recognition, car make, model, colour and direction recognition.
Vehicle Traffic
Vehicle traffic intensity statistics calculation. Indicates the number of vehicles.
Face Recognition
Face detection and comparing with the predefined lists of people. Estimates the age and gender of the detected person.
Human Traffic
Human traffic intensity statistics calculation. Indicates the number of people in the room.
Crowd Detection
Detects a crowd of people. Indicates the number of people.
Object Detection
Detects people, pets, vehicles, bicycles, bags.
Heatmaps
Generates heat maps based on motion.
Motion Pro
Set of motion-based detectors: line crossing, loitering, intrusion, abandoned object.
Retail Bundle
Heatmaps, Motion, Age&Gender, Queue detection.
Tailor-made
Industry solutions
We created packages with our best technologies
for every industry and situation.
Based on our experience and expertise.
Find yours.
Hosted VSaaS
The simplest and safest way
to transfer your video footage.
From "Earth" to Cloud.
And back.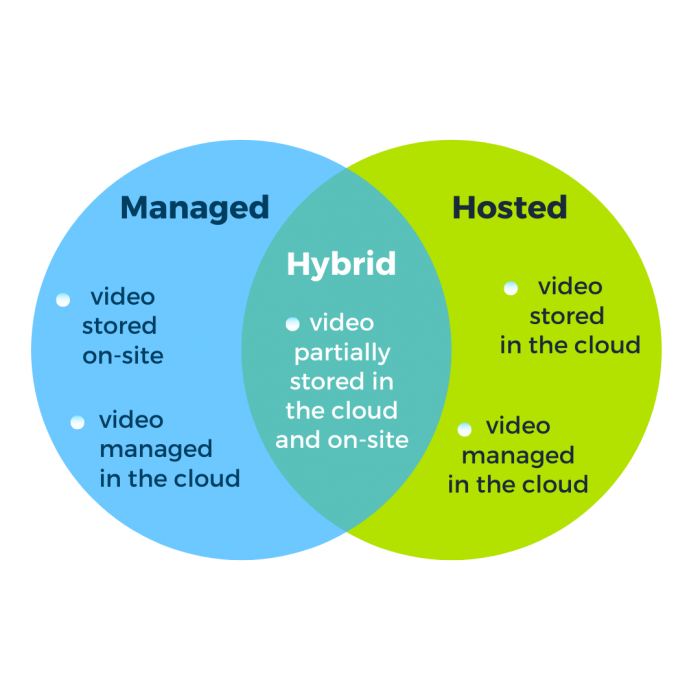 Your data is stored and managed
in the cloud.
Not locally at your site.
Nobody can steal your precious data.
No capital investments.
No expensive on-site equipment and physical data centres.
No problems.
SSL-encrypted
Exclusive access
and data privacy
Your data is never shared
when you use vCloud.ai.
Your confidential video footage
is fully encrypted and protected
with industry-leading security.
There are no open ports to the
Internet that allows eliminating security vulnerabilities.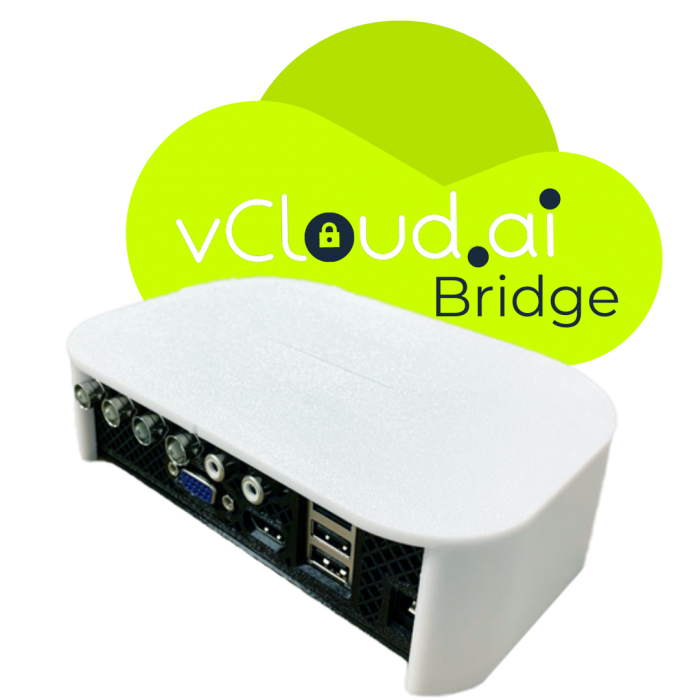 Try to find more
third-party-friendly software
Accessible
Technologies are most powerful when everyone
can use them
vCloud.ai is designed for experts in video surveillance. And for non-tech users. For you.
Compatible in two dimensions
Cross-platform software. Times two
1. Connect to any camera and VMS's.
2. Run on Microsoft Windows, Linux, and MacOS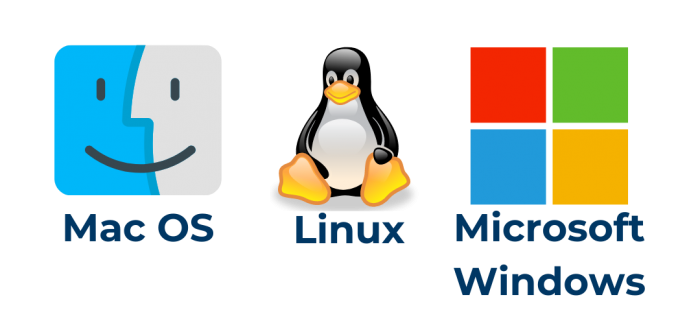 Modular
Lego-style concept
Build your exceedingly capable
cloud video surveillance system.
Module by module. Improvise with the combination of components.
Plug in AI-analytics features one by one. If it's not for you, simply reconfigure anytime. Add a secret ingredient - the power of AI – for outrageously massive performance. Now every millimetre of your property is under control.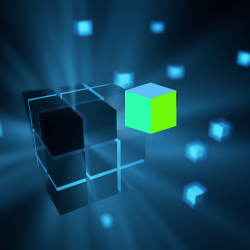 Intuitive
Reimagined Interface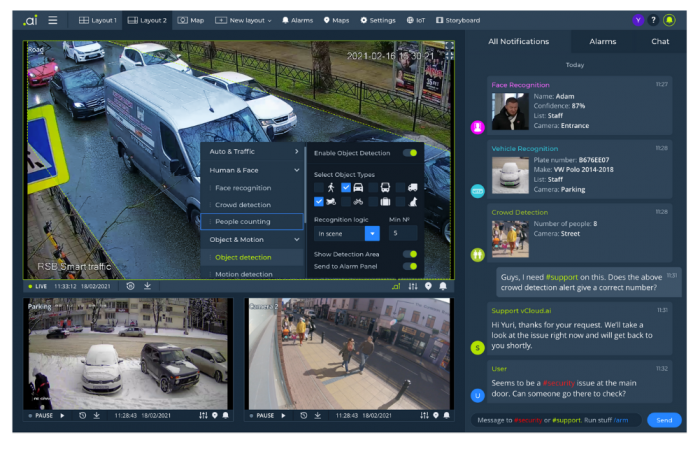 For your more seamless viewing journey.
Forget everything you know about technically sophisticated
video management systems designed for pros only.
We believe that even pro-grade solutions
like vCloud.ai should come in an incredibly simple
and logical design. Because we care about how you feel
when you interact with something we've created.
5G + AI
Designed to take advantage of 5G and AI
The average human reaction time is around 250 milliseconds. Fast? Not so fast as with 5G technology which operates at just 1 millisecond.
Welcome to the new era without lag time or slow download and upload speeds. The era of scalable bandwidth and remote computing power. With 5G, everything you do in vCloud.ai fast and fluid. 5G supercharges everything in ways never thought possible. It accelerates AI-based video analysis. Now you can connect more devices to vCloud.ai at faster speeds and get insights from massive amounts of data. At just 1 millisecond.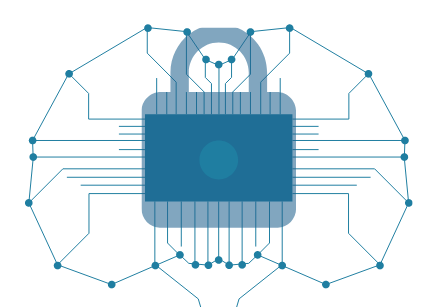 Right at your fingertips
Mobile and web interface
Open your video footage from any place. Anytime.
You can automatically see from one device
what you're doing in another one.
How vCloud.ai works?
vCloud.ai is a cloud-based service that allows you to remotely connect to the network through encrypted tunnelling. Information from the connected cameras is recorded and analyzed by the service. The result of processing is presented to the user in an understandable and accessible way through any device (PC/mobile).