The vehicle license plate and model recognition module allows you to receive real-time information about vehicles in the field of view of CCTV cameras and compare this information with custom lists.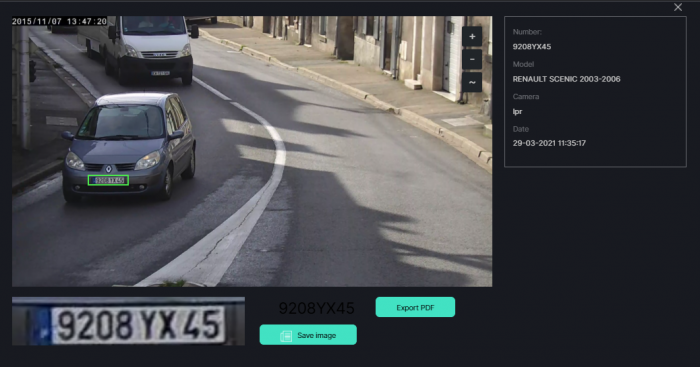 How it works
Your camera captures video of a vehicle's license plate. vCloud.ai either stores the license plate for later review or runs the image through video analytics technologies. Advanced algorithms use this data to compare the image to a database of stored license plate numbers. You can set up an alert to be instantly notified, anywhere, if vCloud.ai finds a match.
More than just license plate recognition.
Now investigating crimes, finding stolen vehicles and building close relationship with your customers is easier than ever. Recognize the type of vehicle (car, motorcycle, van, bus), car make, model, colour and direction.
Create a blacklist and regulate access to your property. Set up scenarios to open the gates automatically. Manage parking lot traffic. Improve your customers' experience by configuring whitelist notifications for all VIP customer's license plates recognized.
High Accuracy
AI-based Car Scanner
55 Countries Supported
Car Make & Model
Gate Automation
Access the video analytics console from any device with a web browser.
Configurator vCloud.ai
License plate recognition
License plate recognition Pro
AI-powered analytics to solve industry-specific challenges
Zero investments in expensive on-premise equipment and staff
«Try Before You Buy» Program
Professional support 24/7
Privileges of partnership
Take the next steps to design your unique video surveillance system. Connect module by module. You can use the modules individually or in combination.